By Stewart Varnado and Danny Jones

After a courageous battle with Alzheimer's Disease, Billy Todd passed away Sunday, Nov. 30, 2008, at the age of 79. Carl Milton "Billy" Todd was born Sept. 26, 1929, the son of the late Cecil and Bessie Todd in Alexander City, Alabama. The family - Cecil, Bessie, Billy and siblings Edward and Gladys - soon moved to nearby Sylacauga, where Billy was saved at the First Freewill Baptist Church. Billy started singing with his family at the age of eight. In 1942, he sang with a group from his church called the Freewill Four. In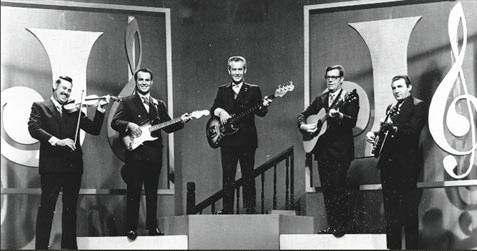 the late '40s, he started singing with a group in his hometown called the Sylacauga Melody Boys. Then he sang in a barbershop quartet along with Jim Nabors, better know as Gomer Pyle from "The Andy Griffith Show."
Service to his country briefly interrupted Billy's singing ambitions. However, Billy used his musical ability by entertaining servicemen as he played the drums with the Tops & Blue Air Force Military Band. During this time, he also competed and won awards on the "Arthur Godfrey Show" and "Ted Mack's Amateur Hour."
After completing his military service, Billy moved to Pensacola, Fla. to sing with a newly organized quartet known as the Veterans Quartet. Billy's dream to sing professionally became a reality as the country headed toward the 1960s, when the Florida Boys discovered his mellow bass voice.
Featured on "The Gospel Singing Jubilee" with the Florida Boys, his solo performance of "Beyond The Sunset" was on of the biggest hits of the show and
Billy Todd (second from right) with the Florida Boys on "The Gospel Jubilee"

soon became on of his signature songs, along with "Farther Along" and "The Lord's Prayer." After a stint of nearly 15 years, Billy left the Florida Boys in 1972 to become the principal at Berean Christian School in Pensacola (a school started by Billy's father-in-law Rev. B. H. McWaters). He would later work at the Naval Air Station (N.A.S.) in Pensacola.

Retiring in 1996 from N.A.S., Billy agreed to sing with the Dixie Echoes for a few weeks while the quartet searched for a replacement for their bass singer. However, fans soon made it known they wanted Billy as a permanent member of the group. He would sing with the group until 2004, when his health began to decline. However, as health permitted, he would later sing a few dates with the Bibletones.

Billy Todd with the Florida Boys, the Dixie Echos, and the Bibletones.
During his time on the road, Billy won the first two Singing News Fan Awards for Favorite Bass Singer (1971-72). In 1994 atthe Grand Ole Gospel Reunion, Billy received the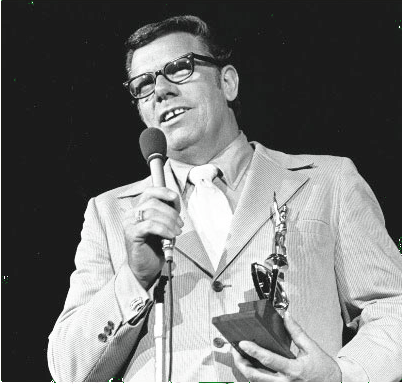 Living Legend Award; and for many years, he was honored with a Billy Todd Day concert in his hometown of Sylacauga, Alabama. Shortly after his retirement with over 50 years as an active bass singer. Billy, along with the Florida Boys, was inducted in the Gospel Music Hall of Fame.

"Billy Todd was a gospel music legend," says Dixie Echoes pianist Steward Varnado, "and I considered it an honor to step on stage with him and to call him a close friend of mine.
If there is one word that I could use to describe Billy, it would be 'genuine' just ask anyone who know anything about gospel music, and they will agree. Billy Todd has always been a fan favorite because he could always be found at the table mingling with fans or going to someone's home and having lunch. His humble spirit and desire to befriend everyone is a quality that I really admired.
"I could go on and on about how respect him, but I'll just sum up in saying that Billy Todd was a dear friend and a role model, and while I miss him very much, I know we will see him again soon."
Used by Permission of The Singing News

Billy Todd accepting one of his two Favorite Bass Singer Awards.